Go to: Frequently Asked Questions.
Go to: Join Our Team.
Ottawa Osteopathy & Sports Therapy provides professional and personalized health care for both athletes and the active population in a private clinic setting. Our treatments combine the evidence-based success of the sports medicine model with the growing demand for holistic care. We offer osteopathy, physiotherapy, massage therapy, athletic therapy, and kinesiology, all within the same clinic.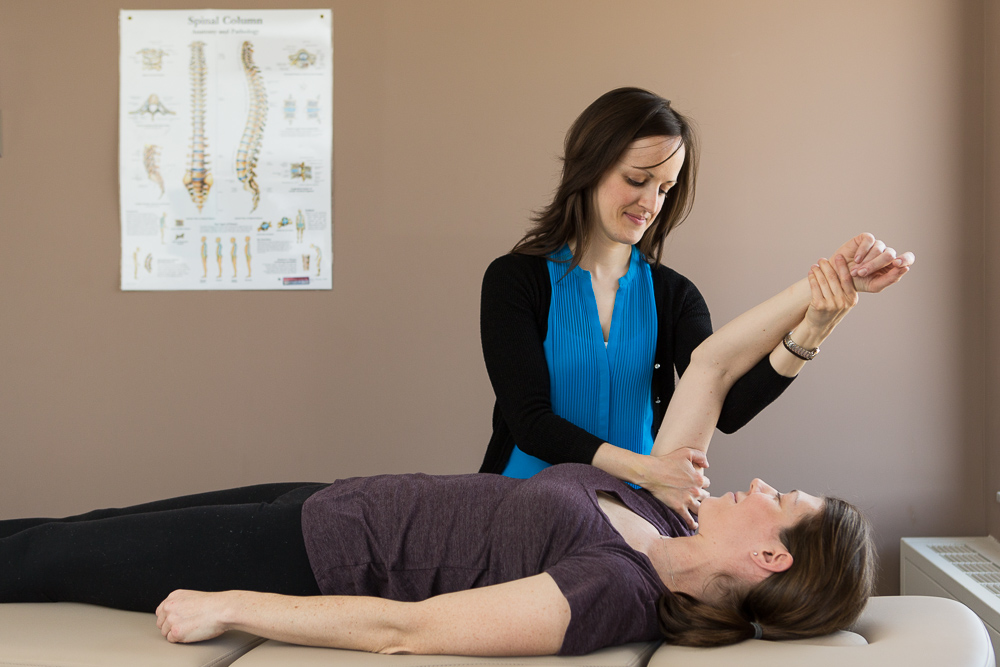 One-on-one time with your practitioner is our top priority. We will educate you about your injury/condition, ensure you fully understand your abilities or limitations, and guide you through your rehabilitation process. This will give you the information you need to avoid reoccurrence of your injury in the future. Our staff remain up-to-date on current research, treatment protocols, and injury guidelines, in order to provide you with the most relevant and effective treatment possible.
We also offer additional resources for you to use outside of your time in the clinic. Whether it's communication with the practitioners, handouts related to your injury, videos, updates to our website, or recommendations for external resources, we will provide you with the tools needed to take an active role in your recovery.
As a multidisiplinary clinic, we offer a full complement of services to help you with every step of the rehabilitation process. We provide an excellent continuum of care between multiple treating practitioners. When relevant, practitioners will meet between appointments to coordinate, monitor, and implement a treatment plan, in an effort to maximize the efficiency of your treatments. Each and every body is unique, and we will work with you to find the practitioner that best suits your rehab needs.
Ottawa Osteopathy & Sports Therapy is a dedicated service provider for multiple medical and paramedical organizations both locally and nationally.
Our clinic receives external referrals from:
- Carleton University Sports Medicine Clinic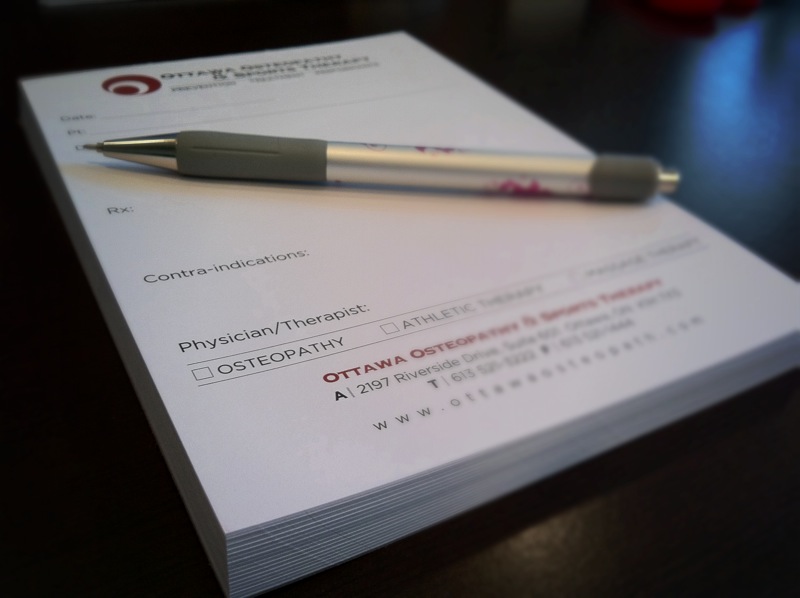 - University of Ottawa Sports Medicine Clinic
- Local sports medicine and family physicians
- Department of National Defence
- RCMP, Canadian Forces, and Veterans Affairs
- Canadian Sport Centre Ontario
- Athletics Canada and the Ottawa Lions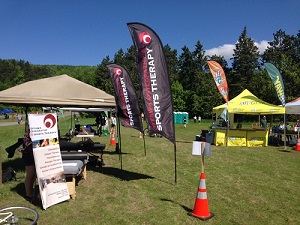 Our staff are regularly involved with
:
- University of Ottawa Sports Medicine Fellowship (observation site)
- Carleton University's Sports Medicine Rounds
- Community groups such as Alive to Strive and Achilles Ottawa
- Local sports organizations such as Ottawa Carleton Ultimate Association and Crossfit NCR
- Ontario Medical Association Sports Medicine conference
- Ontario Association of Osteopathic Manual Practitioners annual conference
- Canadian Athletic Therapy Association annual conference
- Presentations at the Canadian Sports Massage Therapy and Pedorthic Association annual conferences, and Athletics/Para Athletics Canada's education camps
- Athletic therapy services for Trampoline Canada and Athletics/Para Athletics Canada at World Championships, Commonwealth/Major Games and high performance camps
In our commitment to providing the highest quality health care we:
- Conduct regular reviews of research in sports medicine and musculoskeletal medicine
- Hold ongoing in-services promoting knowledge-sharing among practitioners
- Specialize in hands-on, one-on-one treatments
- Educate patients on the care of their injury or condition
- Encourage ongoing communication with referring physicians