A concussion is a serious event, but you can recover fully from such an injury if the brain is given enough time to rest and recuperate.
On this page you will find information and resources to help you learn about concussions, their symptoms and signs, and what to do if you suspect you or someone you know has a concussion.
What is a concussion?
A concussion is a brain injury that cannot be seen on routine X-rays, CT scans, or MRIs. It affects the way a person may think and remember things, and can cause a variety of symptoms.
Concussion should be suspected in the presence of any one or more of the following:
Symptoms (such as headache)
Impaired brain function (e.g. confusion)
Physical signs (such as unsteadiness)
Abnormal behavior
What causes a concussion?
Any blow to the head, face or neck, or a blow to the body which causes a sudden jarring of the head may cause a concussion. (i.e. a ball to the head, being checked into the boards in hockey, etc.)
What are the symptoms of a concussion?
Headache
Loss of consciousness
Memory loss / amnesia
Seizure or convulsion
Pressure in head
Neck pain
Dizziness
Blurred vision
Balance problems
Nausea or vomiting
Sensitivity to light or sound
Feeling slowed down, or 'in a fog'
'Don't feel right'
Difficulty concentrating
Difficulty remembering
Fatigue, low energy, drowsiness
Trouble falling asleep
More emotional
Nervous or anxious
Confusion
Irritability
Sadness
You DO NOT have to lose consciousness to have a concussion.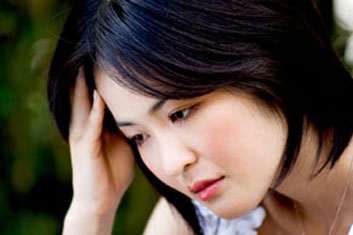 NEVER return to play or learn with concussion symptoms.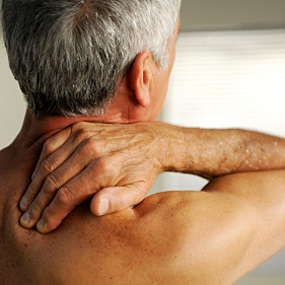 FOLLOW a medical professional's supervised and step-wise Return to Play / Return to Learn Guidelines.
How long do the symptoms last?
The signs and symptoms of a concussion often last for 7 - 10 days, but may last much longer. In some cases, it may take many weeks or months to heal. Having had previous concussions may increase the chance that a person may take longer to heal.
What concussion treatments are available?
Our staff have been actively studying the manual therapy of concussions for over a decade. The treatment protocol used at our clinic to treat persistent concussion symptoms follows the most recent scientific research. This treatment protocol has been presented at the Carleton University Sports Medicine Rounds and the Annual Sports Massage Therapy Symposium.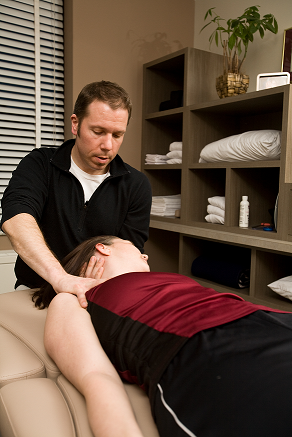 Recent research into the manual therapy of persistent concussion symptoms is showing promising results. The symptoms of headache and pressure in the head may be improved with treatment in osteopathy and massage therapy. Headache and neck pain can be treated with manual therapy techniques in physiotherapy.
The research on concussion treatments is showing that a team approach is the best way to address persistent symptoms. It is important to identify which symptoms are persisting and to have the appropriate specialist for that symptom perform the treatment.
How do do you assess concussions and what is involved in treatment?
During the initial evaluation, the therapist will take a history of how you were injured.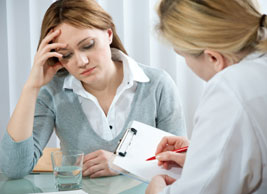 Please bring in your helmet if you were wearing one at the time you were injured and if you sustained an impact to the head. The therapist will record which symptoms you are still experiencing and you will fill out a post-concussion symptom scale which helps identify where you are having the most trouble with symptoms.
If you have not yet been seen by a physician, at that point, you will be directed to contact your family physician or if it is a sports related concussion, we will facilitate a sports medicine consult.
Your therapist will perform a physical exam which will assess the bones of your head, face, jaw, neck and other pertinent parts of your body. The goals of the treatment plan will be explained to you and, time permitting, some treatment will be performed on the first visit. Gaining a thorough understanding of your current functional and physical limitations is essential for effective treatment planning.

During follow-up treatments, your therapist will address the most important limitations related to your symptoms. This may involve soft tissue massage of your neck, gentle stretching of neck muscles, osteopathic cranial techniques and other forms of manual therapy depending on the results of your assessment. Education and suggestions for modifying your daily routine will also be provided with the aim of reducing your symptoms.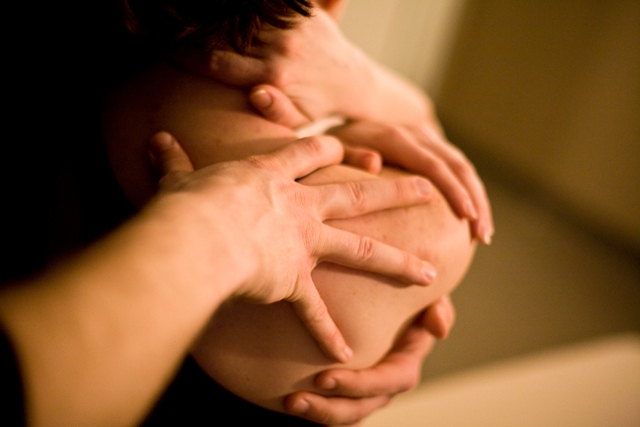 In the team approach to addressing persistent concussion symptoms, our staff will discuss the treatment plan as needed and adjust the focus so that your sessions with your therapists remain integrated, effective and specific to your set of symptoms.

Coping with a concussion
Rest is the best way of managing a concussion. Fatigue and tiredness are often symptoms - it is important to listen to these symptoms and get plenty of rest.
Rest does not only mean sleeping. It also means limiting regular daily routines (work, school, driving) and limiting cognitive functions (reading, writing, computer use, homework, video games, etc).
The following activities should be limited or avoided if they provoke symptoms:
Physical activity
Computer time
reading, writing
Cognitive skills (homework, crossword puzzles)
Electric toothbrushes
Loud music
TV Movies
Video games
Driving
Bright lights
Flashinglights
Tight baseball hats, headbands
Gum-chewing
Helpful Tips
Keep a daily journal to log your symptoms.
Fill out a Personal Concussion Record. It is a very helpful tool and will allow you and your health practitioners to better manage your concussion-related symptoms and treatment.
If you're having difficulty with memory and/or concentration, write yourself notes or reminders.
Stay well-hydrated and eat well. Avoid processed, high-fat, and sugary foods.
Alcohol and caffeine should be avoided, as well as recreational drug use.
Keep sunglasses on hand for sunny days, bright indoor lights, or any computer work.
Feelings of depression, irritability, frustration and/or moodiness are all symptoms of concussion. The best way to cope with these is to be aware of them. Rest when you feel particularly emotional. Breathing exercises or relaxation methods can also be helpful.
Seek help from a professional if you need other coping skills or are feeling depressed. A concussion is a difficult injury to manage alone. HEalth care professionals can help guide you and provide you with valuable resources and tools to make this difficult time more manageable.

Parachute Canada
Parachute is a national non-profit organization with a goal of working towards an injury-free Canada through injury prevention and injury risk reduction. Parachute provides concussion information, resources, prevention tips, and more, and their website has valuable resources for physicians, patients, parents and care givers regarding the management of concussions.
Concussion resources are available through the Parachute Canada Website.
Parachute also has information specifically for: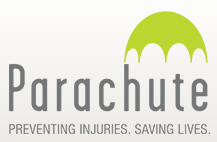 Athletes with concussions
Parents of children/teens with concussions
The 6-step Return To Play Guideline is a great resource for any athlete looking to return to sports in a safe and healthy way following a concussion.
Call us now to start your concussion treatment.
(613) 521 - 3222