About Our Clinic:
Ottawa Osteopathy & Sports Therapy is currently looking for a full-time registered massage therapist to join our growing and dedicated team. We're a fun group that's serious about evidence-based practice. We are looking for the right candidate to start as soon as possible. We currently have the demand for a full-time RMT practice load working along side five osteopathic manual practitioners, three physiotherapists and a kinesiologist.
Over the last 14 years, our clinic has built a well-respected reputation within the

Ottawa community. We have established relationships with family practitioners, multi-practitioner medical clinics, sport medicine physicians, allied health care practitioners and have a very large referral base of over 12,000 patients.

The clinic staff are involved with educational programming with the University of Ottawa's Sport and Exercise Medicine Program (teaching spine assessment in sport medicine and precepting for osteopathy and physiotherapy) and have spoken at provincial/national/international medical and allied health conferences. Additionally, our staff have been part of many Canadian medical teams in High Performance Sport for national and international events.

Working within a multidisciplinary treatment model, we encourage collateral learning from other practitioners and hold in-clinic, all-staff meetings to review recent research, manual therapy techniques and assessment protocols. Our practice provides quality, personalized services in the areas of injury prevention, treatment and improved performance in sport. A significant portion of our patients also consult for chronic pain, post-surgical rehabilitation and concussions among the usual orthopedic musculoskeletal conditions.

Our in-clinic and virtual services include physiotherapy, osteopathy, athletic therapy, massage therapy, kinesiology, running assessments/gait corrections, running injury prevention, pre-post-natal care, dance medicine and strength and conditioning.
What We Offer:
We offer a flexible schedule, a base salary package for out of town applicants, remuneration commensurate with skills and experience, an educational allowance, support and guidance for continuing education, and a rare opportunity to refine your manual skills. We have a well-established demand for massage therapy based on 10 years of high quality service and relationship building with referrers.

We have private treatment rooms, high quality adjustable tables, a rehabilitation gym, and a full service reception to handle scheduling, billing and provide administrative support. We have online booking and our clinic uses electronic medical records.

Our goal is to help you become the most effective therapist possible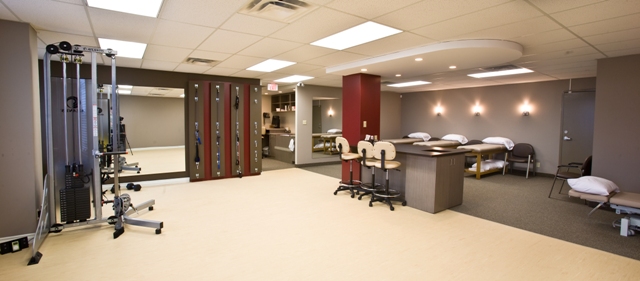 by guiding and supporting your professional growth. The successful candidate would be surrounded by experienced professionals with expertise in manual and manipulative therapies, movement assessment and exercise prescription.
The Ideal Candidate:
You have a passion for learning and enjoy helping patients live better lives. You are self-motivated, have the habit of educating patients and providing quality, personalized treatments. You have the ability to foster lasting relationships with patients and repeat referrers. You bring a positive attitude to work and respect your colleagues.
We require up-to-date registration with the College of Massage Therapists of Ontario. Some experience working with sport injuries would be ideal but is not required.
If you have questions about the position, feel free to get in touch. You can read more about our clinic at www.ottawaosteopath.com.

To apply, send your CV and cover letter to Richard Gregory at .

We look forward to hearing from you.