May 28, 2020:
With the recent news that regulated health professionals are able to return to work, we wanted to take a moment to update you.

While we're permitted to reopen, we're ensuring that we have all systems in place and all proper equipment before we actually start taking in-person appointments again. The safety of our patients and our staff is our top priority. We've been working hard behind the scenes to prepare the clinic, and we anticipate being ready to open soon.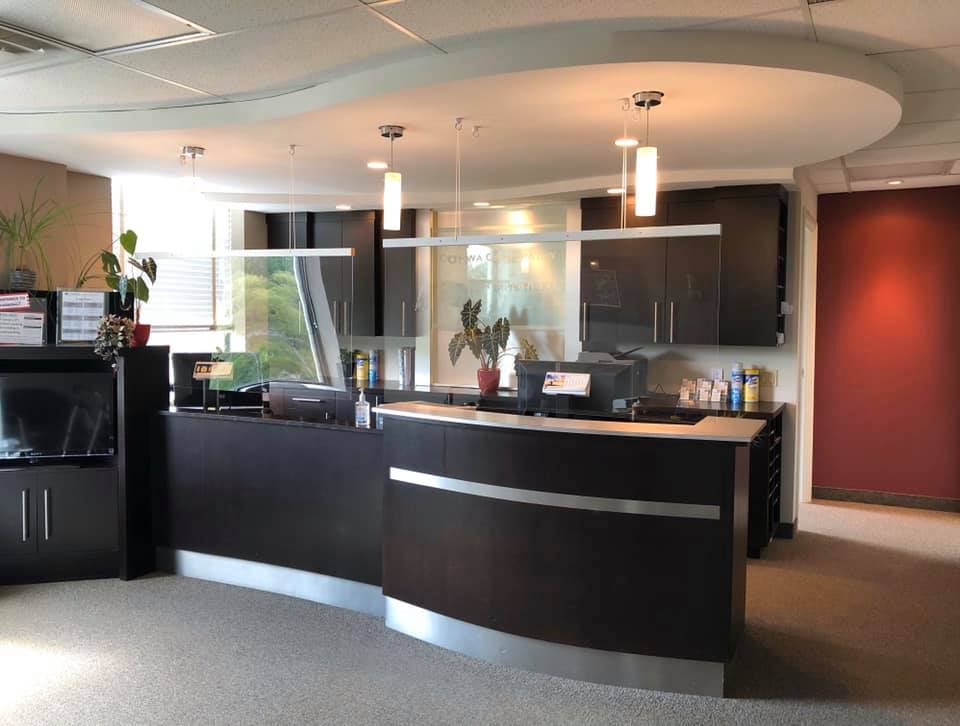 Some of the changes you can expect to see are new rules in place regarding mandatory face masks, the staggering of clinic schedules to decrease the number of people in the clinic at any given time, proper in-clinic distancing, and proper practitioner PPE to be worn at all times, since distancing is not always an option during treatment.

We are currently still available for TeleRehab virtual appointments, which have been shown by research as well as our post-treatment surveys to be of great value. Once we have a firm opening date for in-clinic appointments, we will be sure to update you. In the meantime, we hope you are staying well and healthy, and we look forward to seeing you again soon.





April 2020:
Dear Patients,
We hope you're managing to find some balance in life despite the bizarre isolation and constant news updates.

Unfortunately, due to the State of Emergency in Ontario for COVID-19, Ottawa Osteopathy & Sports Therapy will temporarily close the clinic as of Tuesday March 17, 2020 until further notice.

As a result, all scheduled appointments will be cancelled until further notice.

We are following recommendations from multiple levels of government and keeping your health and safety as our top priority. It is important that everyone do their part to limit the spread of this virus.

Decisions regarding our reopening will be based on the best available evidence and advice from the highest medical authorities. We will reopen as soon as we are permitted to do so. For our latest updates please check back on our website (www.ottawaosteopath.com), or send an email to .

During this time, we will be offering TELEREHAB virtual appointments! Click here for more info.
Know that we are thinking of you during these difficult times. We are here for you, just send us an email. If you're looking for general physical and mental health resources, just say so and we'll share our favourites with you. Please let us know how we can help you get through this hard time.

We appreciate your cooperation and understanding in this matter, and hope you stay safe and healthy during this time.

From the team at Ottawa Osteopathy & Sports Therapy